Check out these upcoming events in the Allentown and the Lehigh Valley!
MusikFest 2018
Bethlehem, PA from Friday, August 3rd - Sunday, August 12th
Stop by the Rothrock Ride & Drive event for a chance to win a pair of tickets to the MusikFest concert that day.
Two ways to WIN:
    2. Guests who stop by at the Ride & Drive event and test drive a vehicle are entered to win a pair of tickets for that day's headline concert performer!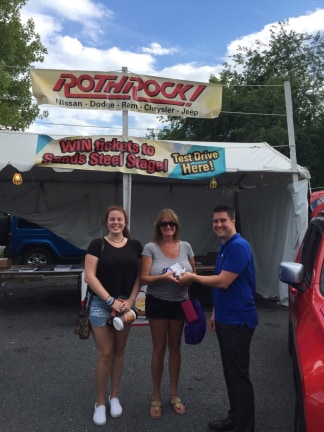 Karen and Cassie were winners of Don Henley Ticket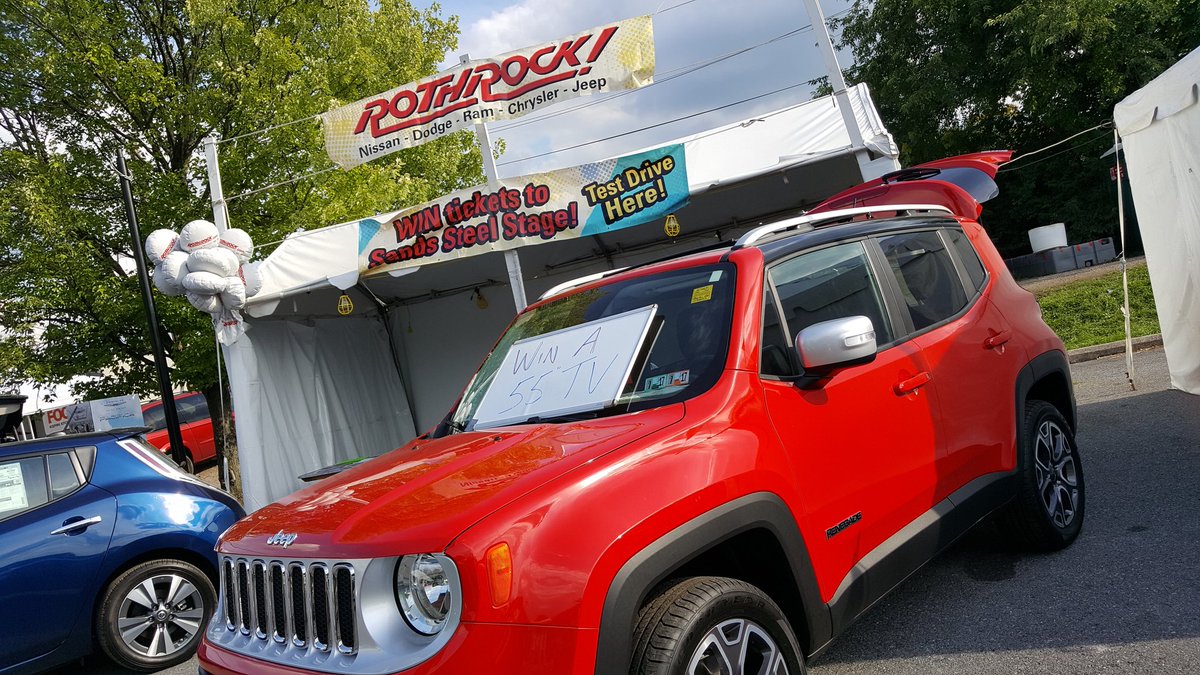 The Rothrock Booth
Merry Christmas from Santa and the Rothrock team!
Rothrock Motor Sales & Zeke Zelker team up to film "The Great WTYT 960am Billboard Sitting Contest" based off the real life story from 1981 in the Lehigh Valley. Stop by the Dealership & check it out.
When: Saturdays & Sundays, September 15th - October 28th 
Where: Dorney Park & Wildwater Kingdom, 3830 Dorney Park Road, Allentown, PA 
Visit Dorney Park for the ultimate fall festival! Families and kids can participate in a collection of scare-free Halloween activities for kids presented by the Peanuts characters like pumpkin painting and mask making, a petting Zoo with some of your children's favorite farm animals and much more! 
When: Saturday, September 22, 2018 
Where: Downtown Allentown, 500 & 600 blocks of Hamilton St., Allentown, PA 18101
The Hamilton District Main Street Program, in partnership with Cork & Cage Craft Bottle Shop, present the 3rd annual Allentown Beer Fest. Enjoy an afternoon of great beers, great food and fantastic music. Over 60 different breweries will be providing tasty craft beverages. 
When: October 5th - 7th & 12th - 14th 
Where: SteelStacks, 101 Founders Way, Bethlehem, PA
Lehigh Valley International Airport presents its 8th Annual Oktoberfest. This is a free festival that features brew samples, authentic German food and beer, schuhplattlers, as well as attractions like the exciting Beer-Lympics competition, dachsund races, Yeungling Oktoberfest 5K, local artisans and more.